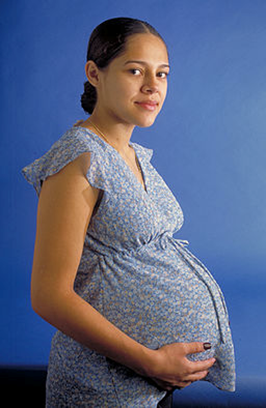 The original version of this course was supported by Cooperative Agreement CDC-RFA-DP13-1305, "State Public Health Actions to Prevent and Control Diabetes, Heart Disease, Obesity and Associated Risk Factors and Promote School Health" from the Centers for Disease Control and Prevention. The 2019 revision was supported by The Maternal Child Health Bureau-Health Resources & Services Administration (MCHB/HRSA). Its contents are solely the responsibility of the authors and do not necessarily represent the official views of the Centers for Disease Control and Prevention or MCHB/HRSA.
Designation Statement:
THIS COURSE IS NO LONGER DESIGNATED FOR CEUs.
Posttest:
You need to answer 12 of 15 questions correctly to receive a certificate of completion.
The course is composed of 5 modules:
Section 1: Breastfeeding Background
Section 2: Maternity Care Practices
Section 3: Weight Loss Management, Supplementation, & Hyperbilirubinemia
Section 4: Special Topics
Section 5: Integrative Case Studies
Resources and Posttest
Introduction:
This continuing education module is designed to complement the existing course, Expanding Pediatricians'/Clinicians' Roles in Breastfeeding Support: Focus on Maternal & Infant Care After Discharge Continuing Education Module (CEM) Online Course. The need for additional course content for providers that is more focused on delivering care to pregnant women and new mothers who want to breastfeed motivated its creation. This course includes one page of background about the implications of not breastfeeding for those who have not completed the initial companion course. If specific topics are of interest to those only completing this course, links to the companion CEM are included.
Section 1 provides additional background on breastfeeding's role in helping address disparities and dispelling common myths about breastfeeding. It also offers materials that will help clinicians provide anticipatory guidance to pregnant women interested in breastfeeding. The section includes some additional information about breast anatomy and physiology oriented toward breast examination and assessment prior to delivery.
Section 2 is focused on maternity care practices that influence breastfeeding outcomes. It highlights the importance of skin-to-skin contact for the newborn, the role of rooming in, and the evidence base for the 10 Steps of the Baby Friendly Hospital Initiative. It includes one section dedicated to the effect of inductions and labor medications on breastfeeding initiation and outcomes.
Section 3 addresses some neonatal circumstances that are often challenges in the care of the breastfeeding mother and her newborn: weight loss, supplementation, hyperbilirubinemia, and late preterm infants. It also includes a section dedicated to tips for supporting a breastfeeding mother during these early post-partum days.
Section 4 has information on some special topics: family planning, breastfeeding for infants in the NICU, and ankyloglossia (tongue tie).
Section 5 provides four integrative case studies designed to bring information from the prior four sections together in a practical way.
Section 6 includes a page with links to various resources, the references, and the posttest.
A 16 question posttest is available at the end of the tutorial.
Learning Objectives:
By the end of this module, physicians and other primary care providers should be able to:
Explain the importance of breastfeeding for the infant and the mother;
Describe how to create an office culture that is supportive of breastfeeding families;
Identify what needs to be shared with mothers prenatally to enable and support breastfeeding;
Describe how to conduct the breast assessment and other assessments that affect breastfeeding;
Identify labor, delivery, and in-hospital practices that influence breastfeeding;
Identify potential barriers or risks to breastfeeding success.
Disclaimer:
This continuing education module is designed for use by healthcare professionals for educational purposes only. Information and opinion offered by the contributors represent their viewpoints. Conclusions drawn by the participant should be derived from careful consideration of all available scientific information. Prescription information and use of medical devices should be undertaken only after confirmation of information by consulting the FDA-approved uses and information. We make every effort to have accurate information presented; no warranty, expressed or implied, is offered. The participant should use his/her clinical judgment, knowledge, experience, and diagnostic decision-making before applying any information, whether provided here or by others, for any professional use. Links are provided to other Internet sites solely for the convenience of users. Once you link to another site, you are subject to the site's terms and conditions of use including copyright and licensing restrictions.
Disclosure:
The authors have reported no relevant financial or other relationships with commercial entities whose products/services may relate to the educational content of this activity.
Contact information:
Privacy & Confidentiality Policy