Join us for an online training this December!
Topics: Public health history from a global context, lessons learned to address the future of public health.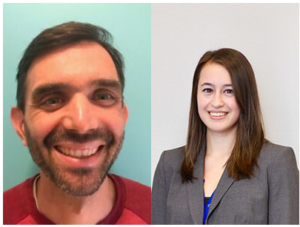 Description: The field of public health is not new; it has existed for thousands of years in various forms before being formalized as a professional field.  Given this context, it is not surprising that public health has become a cornerstone of our daily existence.  In this training, participants will learn more in detail about the history of public health, where we are now, and where this field is heading in the future.  Using case studies of how public health response has helped and hurt populations throughout time, the trainers will lead a conversation around how we can continue to push public health to center health and racial equity.  Come prepared to participate!
Audience: Public health professionals, historians of public health, coalition leaders and members, community members
Learning Objectives: Participants will be able to:
Explore a timeline of public health to make connections between historical transgressions in public health and current mistrust in health systems.
Understand the history of public health as it pertains to issues of health equity.
Explore how past case studies connect to current views on how the field of Public Health should evolve.
Trainers: Ben Wood and Tonayo Crow, Health Resources in Action
 MA DPH Coalition Criteria Addressed:
Shared vision including a focus on reducing health disparities and promoting health equity.
Effective utilization of data to inform goal and activity selection, implementation, and evaluation.
Consistency with MDPH's goals and priorities.
Register Here!