Join us for a brand new training!
Location/Time:

Online training, 2 days, 6-hrs total. 

We will meet together on April 5th & 7th, and encourage participants to try and make it to both days if possible.
Topics: Unpacking what we mean by "safe communities" in the context of public safety, exploring the historical context of systemic racism on the creation and location of communities in the U.S.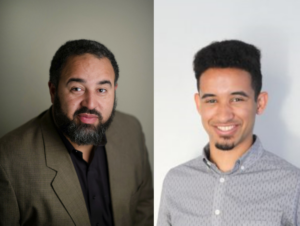 Description: Communities are the backbone of our social system, and ideally, provide a safe place for people to live, work, and play. Yet the history of systemic racism in America illustrates how BIPOC communities were not only built to be segregated, but have continued to experience harm disproportionately to white communities: BIPOC communities are more often hit hardest by natural disasters (e.g. Hurricane Katrina) and disease (e.g. COVID-19) ; often experience over-policing; and are more likely to miss out on the resources that are poured into whiter spaces. This begs the question: what does a "safe" community look like, especially for people of color? In this two-day training, the trainers will first examine the history of racist housing policy in the United States, emphasizing the intentional disenfranchisement of Black and Brown communities and the implications for our health and racial equity work. They will then move into deeper, heart-space questions about our communities, and how we might imagine them differently. How could your community look different, in ways you've never thought of before? What are ways you can plug in to create changes? Participants should come prepared to learn and to dig creatively into some deeper questions about safety and resiliency.
Audience: Coalition leaders, multi-sector partners and members leading conversations in their communities and coalitions.
Trainers: Mo Barbosa and Michael Leonard, Health Resources in Action
Learning Objectives: Participants will be able to:
1. Identify examples of how Black and Brown communities have been historically disenfranchised in the U.S.
2. Think creatively about changes they want to see in their own communities.
3. Name strategies to amplify community voice in conversations around justice and equity.
MA DPH Coalition Criteria Addressed:
1. Shared vision including a focus on reducing health disparities and promoting health equity.
2. Membership that is reflective of the community.
3. Participation from key stakeholders (individuals and organizations that have a vested stake or interest in a program or policy initiative, e.g. it will impact them directly).