Topics: Coalition building, coalition sustainability, assessing your coalition.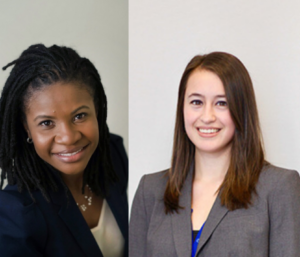 Description: This three hour online training will provide the foundation for coalition development and sustainability in relation to policy, systems, and environmental change. The trainers will discuss the purpose, functions, and processes of a coalition, characteristics of effective coalitions and sustainable partnerships and policy development approaches. Come prepared to dig into your coalition work and share promising practices!

Audience: Coalition members and leaders, public health professionals, students.
Trainers: Tamika Francis and Tonayo Crow, Health Resources in Action
Learning Objectives: Participants will be able to:
Articulate the purpose of their coalition and what role it plays in the community.
Describe activities, processes, and structures that are integral to building a sustainable coalition.
Share strategies for addressing engagement and sustainability barriers.
MADPH Coalition Criteria Addressed:
1. Shared vision including a focus on reducing health disparities and promoting health equity.
2. Participation from key stakeholders (individuals and organizations that have a vested stake or interest in a program or policy initiative, e.g., it will impact them directly).
3. Membership that is reflective of the community.
4. Consistency with MDPH's goals and priorities.