Join us for an in-person training in November!
Note: We will be capping this training at 50 to maintain social distancing.  You must consent to our COVID-19 Safety Policy before you can register.  After consenting, you will receive the link to the registration form.  PLEASE MAKE SURE YOU FILL OUT THE CONSTANT CONTACT REGISTRATION FORM.
Topics: Tips for effective group facilitation, how to address challenging facilitation scenarios.
Location: In-person at Assumption University (500 Salisbury St, Worcester, MA).  We will provide a light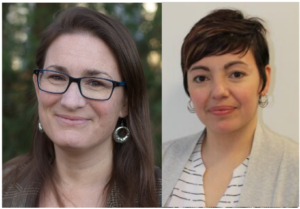 breakfast/snacks, but not lunch.
Description: A core function of coalitions is making decisions as a group around the most pressing issues affecting their communities. How can we effectively solve problems together, reach consensus, and resolve conflict? Being a dynamic facilitator means you can get a pulse of the group and direct the conversation to productive decision-making. However, this involves managing different personalities in the room and troubleshooting challenges as they come up. This training will provide a brief introduction to elements of good facilitation and how to navigate difficult facilitation scenarios.  Come prepared to try on something new!
Audience: Coalition members and leaders, public health professionals, and community members who are new to facilitating meetings.
Trainers: Gina Rodriguez and Lauren Bard, Health Resources in Action
Learning Objectives: Participants will be able to:
1. Practice their facilitation skills for in-person meetings.
2. Learn promising practices for facilitating group meetings across locations and platforms.
3. Discuss challenges (and solutions) to difficult meeting scenarios.
MA DPH Coalition Criteria Addressed:
1. Statement of purpose and shared activities.
2. Defined structure for strategic planning and decision-making.
3. Participation from key stakeholders (individuals and organizations that have a vested stake or interest in a program or policy initiative, e.g., it will impact them directly).
Fee: All of our trainings are free!
Registration is now open! Click here to register.
*YOU MUST FILL OUT THE MICROSOFT FORMS COVID-19 CONSENT POLICY FIRST. THEN, AFTER SUBMITTING THAT FORM, YOU WILL RECIEVE A LINK TO A CONSTANT CONTACT REGISTRATION PAGE (IT WILL SHOW UP ON THE "THANK YOU FOR TAKING THIS SURVEY" PAGE). IN ORDER TO COMPLETE REGISTRATION, PLEASE FILL OUT THAT CONSTANT CONTACT PAGE.*